It goes without saying that yachting provides intimate access to some of the worlds most exclusive islands, restaurants & activities. Sounds too good to be true? Potentially…  
When looking at yachting from the outside in, it's hard to see past the glitz & glamour thats often associated with this intense industry. So I recently posed two questions to my instagram followers…
What are the Positives of working onboard?
What are the Negatives of working onboard?
Below is a short list of the over 200 responses I recevied! 
Let's start with the positives!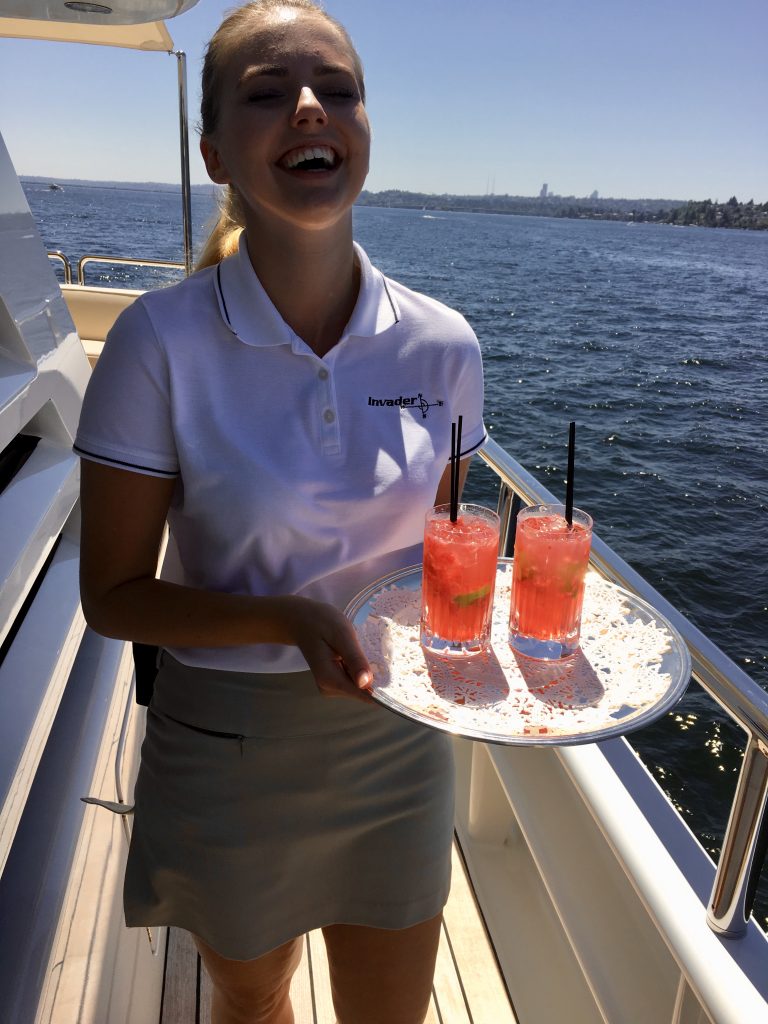 Now onto the negatives!
Notice how the negatives list is much shorter than the positives? Yes, there are days when you're underway, its rough weather & your stuck inside cleaning. There will also be days when you are overcome with happiness because you just spent the day at an untouched beach, while sipping on fresh coconuts. I focus on the positive & remind myself that just as with any job, bad days come & go, its the good days that I make an effort to remember.
Without a doubt, working onboard includes sacrifice, for some crew, these sacrifices are minor whereas others can struggle at times. My advice? Allow yourself to feel emotions & try to embrace every single opportunity that presents itself. I have always told myself that I would keep doing this job as long as it gave me JOY – as soon as it becomes unenjoyable, I've promised myself I will take a step back.
SO curious to hear your thoughts! Do you find the positives outweigh the negatives? How do you deal with a bad day onboard? Let me know in the comments below!
Big Hugs,
Gem xx
Latest posts by Gemma Hulbert
(see all)