Gemma is the Founder of 'The Yacht Stew'. Now based in the UK after leaving her last Chief Stewardess position in 2020, Gem is an expert in course creation and out-of-the-box thinking. She has a heart set for community and finds joy in not only informing & educating stews but in connecting with them and creating life-affirming bonds with students and professionals alike within the industry. Gemma's outlook on Yachting is inspiring, her passion has been described as infectious, she is the anchor that holds TYS down and the compass that guides it forward at the same time.
As a two-time Acrew Awards winner, Gemma has a unique online platform that gives her a wide reach of Interior Crew within the industry. This platform has given Gemma a unique insight into the lives, wants and needs of Interior Crew. As a long-time Chief Stewardess, Gemma strongly believes in colour coding, the importance of a label maker, coming up with a multitude of backup plans, that you can never prepare too much, anticipating the trends of the industry (and whether the guests are going off for lunch) is a skill and a good cup of tea makes everything feel better – whether it's homesickness or tired legs from running plates to the aft deck.
In her spare time, Gemma can be found editing audio for her passion project, The Yacht Stew Podcast, baking cakes from the Great British Bake-off (however the TYS team are yet to taste one) and spending time with her husband and friends.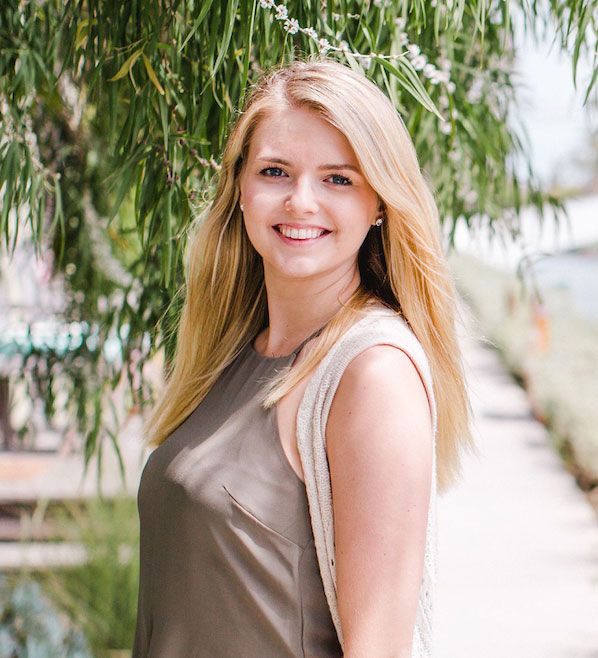 Grab a cup of tea & meet the creative minds behind The Yacht Stew.
Lorrie Sanon
America
Floral Designer & Trainer
Claire Blackler
Scotland
Master of Wine & Trainer
Eileen Donaghey
Northern Ireland
Afternoon Tea Expert & Trainer
Myles Cunliffe
England
Mixologist & Trainer
Rachael Avara
America
Event Designer & Trainer
Andrew Flock
America
Global Tea Supplier & Trainer
In March 2016, Gemma decided to create an Instagram account, in hopes of meeting & connecting with more Stewardesses in the industry. Having been based on the West Coast of Canada for several years & seldom meeting fellow crew, she decided social media may be the best way to find a supportive group of Stewardesses. It can get lonely out there on the big blue! The main purpose of this account was to find like-minded crew who understood the ups and downs of yachting – who knew what it was like to sleep in a bunk bed at 25, the buzz you get when the guests have had an unforgettable day because of you, wash up dishes in the pantry for three hours, nail that napkin fold, spend too much money in Zara on drop off day and that the best way to get the crew mess to yourself while on watch is to put the Kardashians on the TV. Gemma wanted to be able to laugh and cry, support, encourage and champion fellow stews all over the world and watch them flourish & excel in a job that she herself was so passionate about. She had no idea that five years later she'd have fifteen thousand followers and that TYS would be a shining light of guidance and inspiration to so many in the industry that she loves.
Shortly after starting out, Gemma decided to write a few blog posts and share more about life onboard. A hobby that started in the crew mess one rainy evening snowballed into podcast and magazine interviews. Seeing how responsive the Interior community was only spurred Gemma on to grow and connect further, creating a safe space for Stews not only to communicate but to learn and better themselves to get the most from jobs they loved so much.
It was here that TYS as it is today was born; a Training Academy with community at its heart. Courses that can help you reach your career milestones, can teach you in-depth everything you'd need to know to excel at your job but with kindness and relatability at the centre. TYS team have been 'greenies', they have been the 2nd Stew looking to step up, they've missed friends weddings and had guests they still talk to, they've been on big boats, small boats and sailboats, the know-how demanding this career can be but equally how rewarding it is. We are the torchbearers, informers, educators and virtual big sisters of the new wave of Super Stews.